Escape to a Unique Caribbean Retreat on an Organic Farm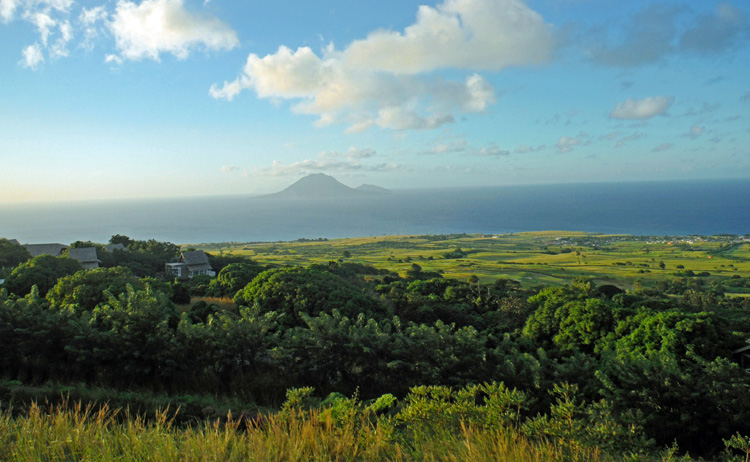 There are affiliate links in this post. If you make a qualifying purchase through one of these links, Wander Woman Travel Magazine may receive a small commission at no extra cost to you.
There's something different about Belle Mont Farm resort and you notice it from the moment you arrive at the Robert L Bradshaw International Airport on the tiny island of St. Kitts. Instead of standing in line to present your passport and clear customs, all-inclusive guests of Belle Mont Farm are whisked away to the private Yu Lounge where there is a bottomless champagne bar, gourmet snacks and a team of people who take passports and entry documents through customs, so guests "avoid the hassles of airport security and tedious line-ups." Welcome to the lifestyle of the rich and famous.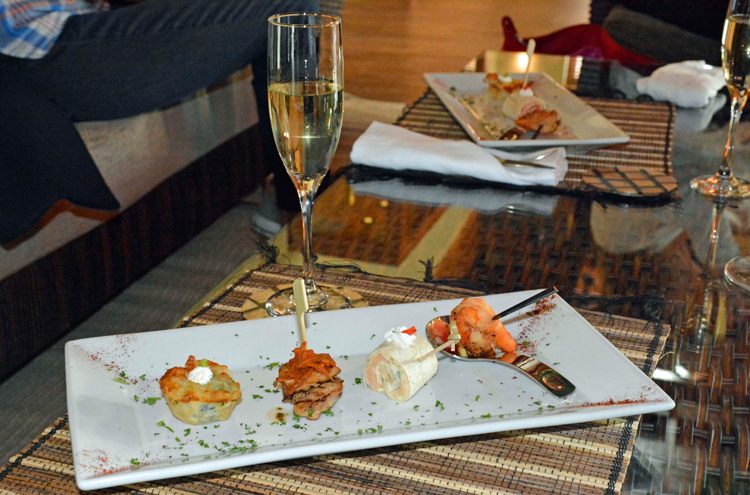 Eco-friendly and Sustainable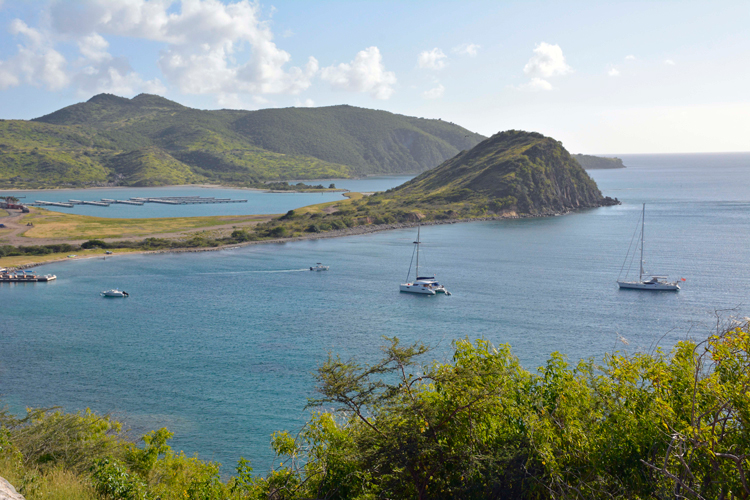 But the mode of arrival is only the beginning. Belle Mont Farm is unlike any other resort in the Caribbean and is a completely new idea in sustainable eco-friendly tourism. It might be just what's needed to move St. Kitts into the ultra-luxurious destination market that neighbouring St. Barts has become famous for.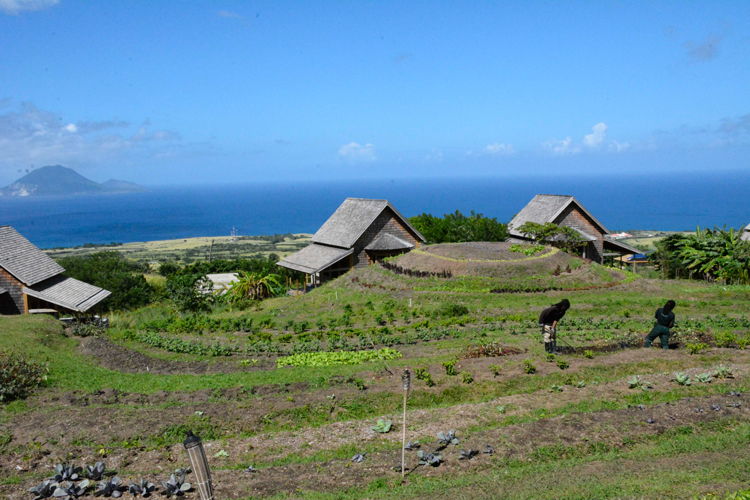 Located in the southern Caribbean, St. Kitts and its smaller sister island, Nevis are a two-island nation that was once the heartbeat of the world's sugar industry. The rich volcanic soil of these islands was almost exclusively used to grow sugar cane and the islands have traditionally imported almost all of their fruits and vegetables in an effort to conserve the soil for the most valuable crop – sugar cane. When the bottom fell out of the sugar industry, many of the plantations fell into ruin. Drive around either island and you're certain to come across abandoned sugar plantations – some now repurposed as plantation inns.
Related: Read our post about the World's Most Quirky Accommodation. (Some of the properties are also ultra luxurious.)
Life on the Farm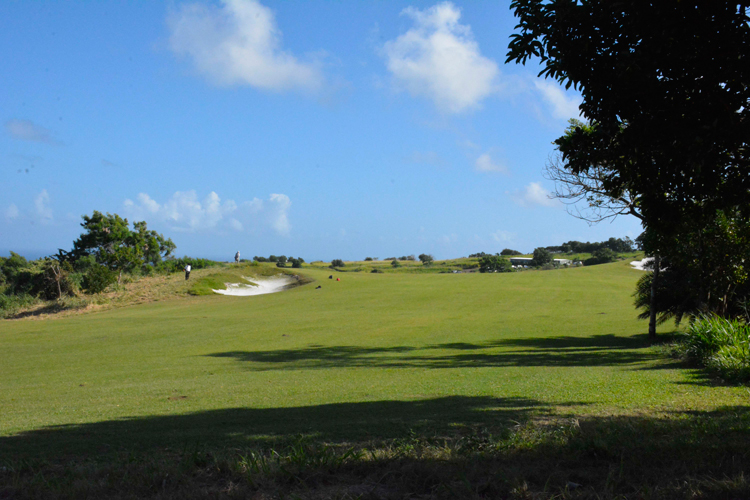 Belle Mont Farm is located in the middle of a former plantation that is now a 400-acre organic fruit and vegetable farm. Almost the entire landscape is edible and guests are encouraged to pick the fruits and vegetables on the grounds with "Pick Me" signs being hung where the ripest fruit is ready for picking.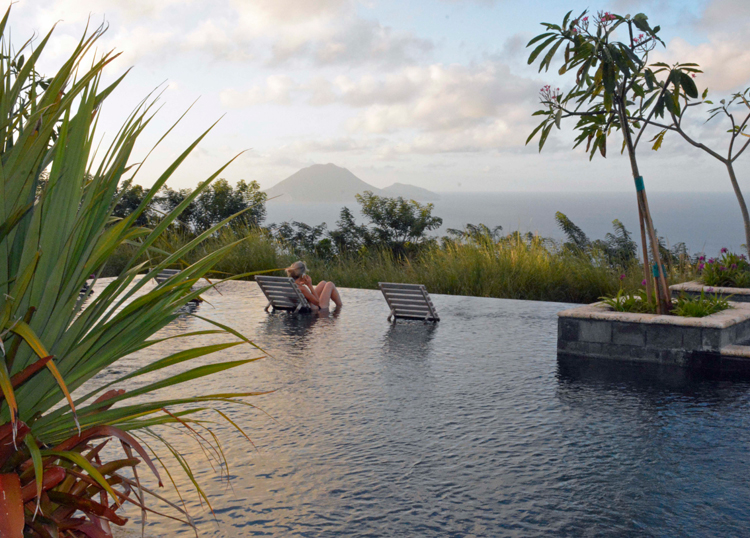 The world's only edible golf course is onsite and golfers are encouraged to pick mangoes, papayas and bananas while they play. To keep the course organic and eco-friendly, it is maintained without the use of chemical pesticides or fertilizers and uses a water-conserving irrigation system. They actually close the course one day each week to allow staff to hand weed it.
An Edible Landscape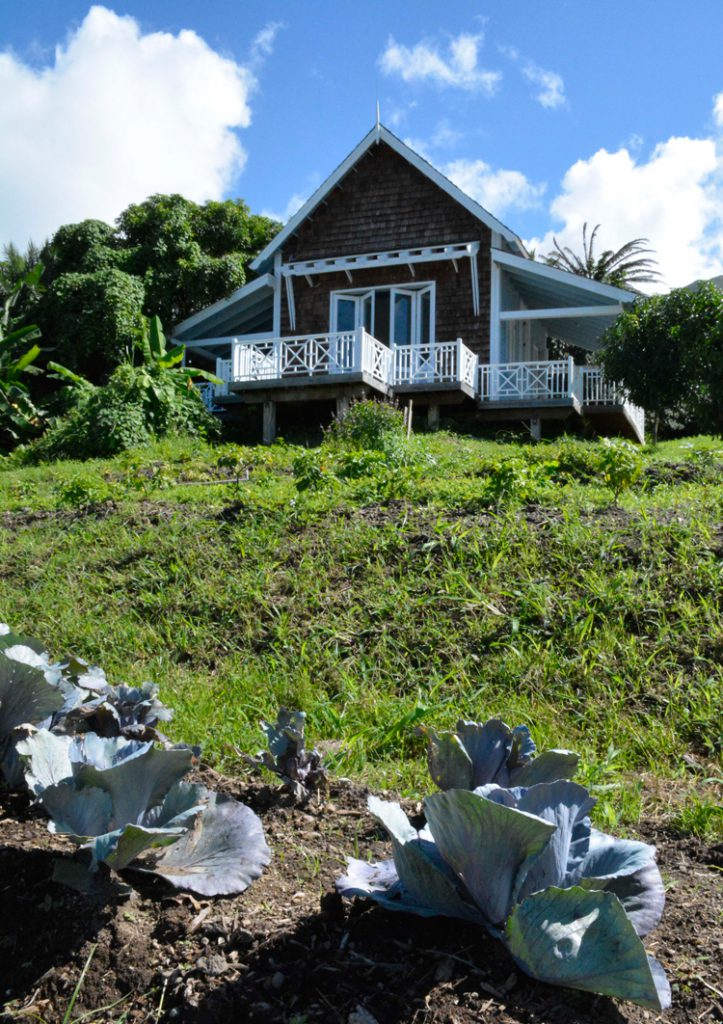 "Belle Mont Farm is the first tropical organic farm hotel in the world and Irie Fields is the first Golf Environment Organization-certified custom built tropical organic golf course in the world," said Val Kempadoo, the Trinidadian entrepreneur who masterminded the resort. "We're creating a holistic community focused on health and wellness."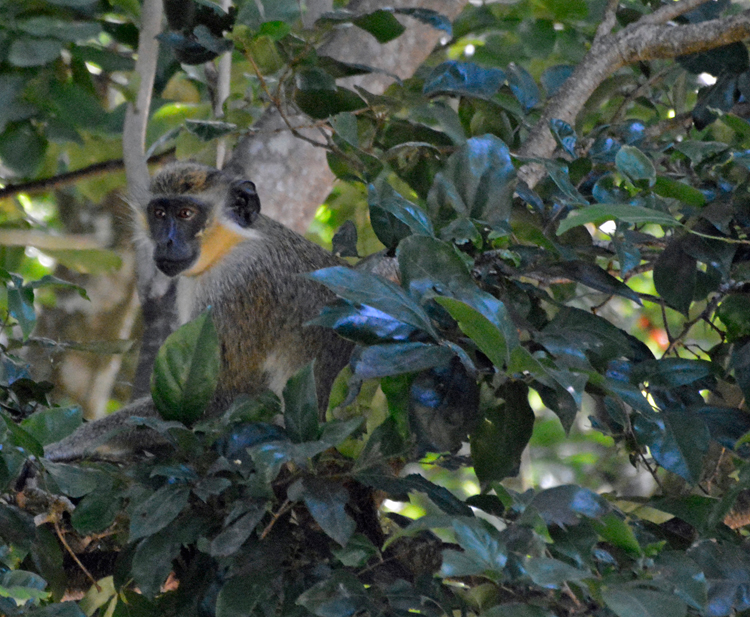 Kempadoo doesn't think of himself as an hotelier and says his primary motivation was to develop a hotel that could make positive social change. His hope is that Belle Mont Farm will influence farming and food production on St. Kitts. "We're trying to bring farming back to St. Kitts," he said. "The soil is so rich, there's really no need to import produce anymore."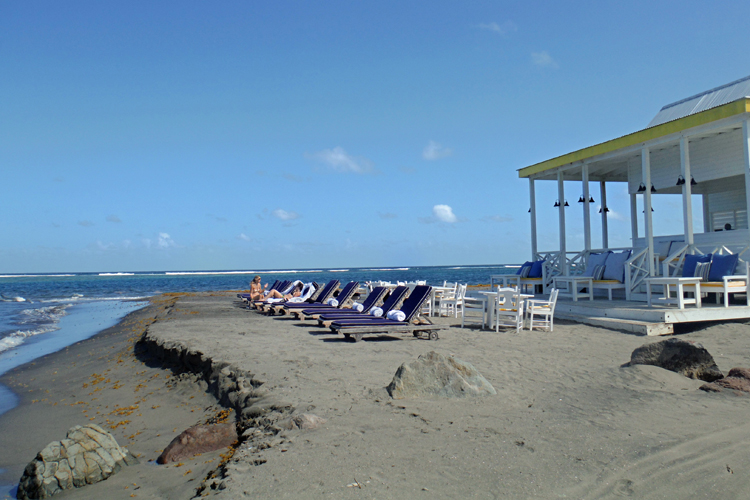 There are more than 100 different types of mangoes, 20 varieties of avocados and 7 kinds of eggplant growing on the farm plus many other types of produce. By planting different varieties, the farm has extended the traditional seasons for many fruits and vegetables. All of the ingredients used in the spectacular dishes created by the chefs at the resort are sourced locally – directly off the farm or from local producers.
"Organic farming is very labour intensive," admits Yahsonn Tefari, the head farmer. "We hand weed and use a variety of techniques to keep pests away. We're constantly experimenting and we share our expertise with the surrounding community to help reduce the island's use of pesticides and to reduce the need to import fruits and vegetables."
Related: Read our post about Bora Bora Lagoon, another amazing island escape.
Farm-to-Table Dining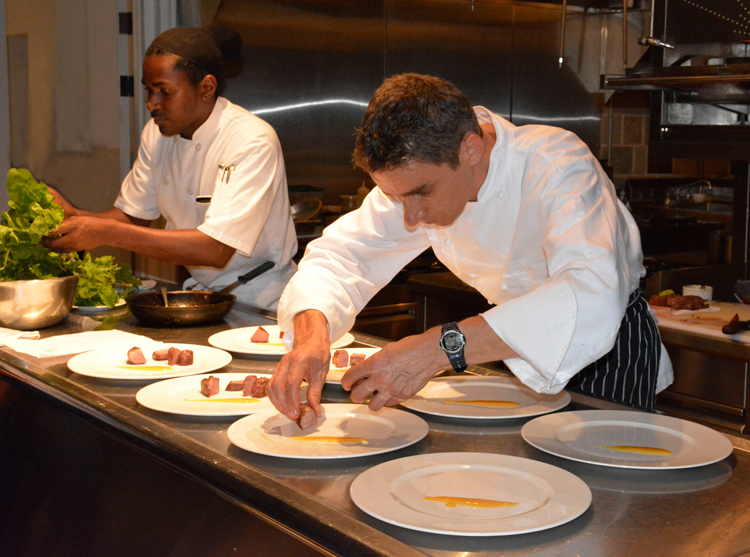 As you might expect, food and dining is an important part of the Belle Mont Farm experience. Fresh farm-grown fruit is delivered to your room every day and the Caribbean-inspired cuisine of Executive Chef Christophe Letard is an absolute highlight of any stay. Letard, a strong advocate of the farm-to-table movement, served as Executive Chef at Government House in Victoria, British Columbia and Private Chef for the Lieutenant Governor of BC before coming to Belle Mont Farm. His menus vary depending upon the fruits and vegetables in season and the fresh fish and meats available on the island. "The culinary team has to be creative and improvise at times to make a meal work with the ingredients on hand," Letard explained. "For example, lemons are not local, but sometimes you can climb a tree and find a perfect sour orange that makes a good substitute."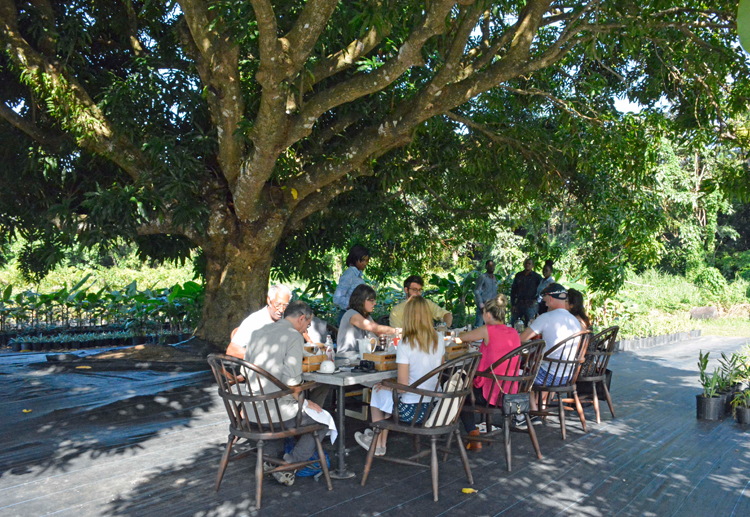 Food is served in fabulous settings as well. After a morning foraging tour, you can have breakfast under the shade of a giant tree in the farm's tree nursery. Late evening dining can be set up at a long wooden communal table amongst the orchids and vegetables. Casual dining is available at Arthur's Grill on the beach and fine dining is available at several onsite venues. A great selection of natural wines and local cocktails add to the dining experience.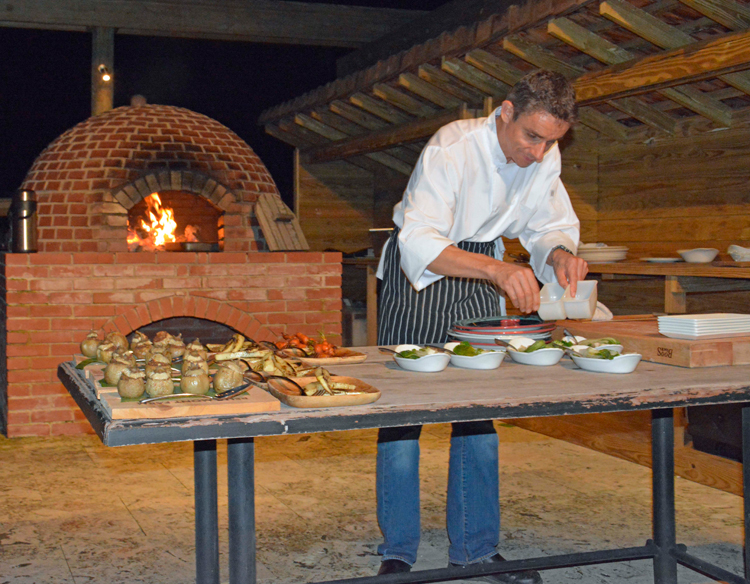 When you've played in the sun and sand, relaxed at the onsite spa, foraged on the farm and eaten until you can hold no more, it's great to go back to your private guesthouse and have a bubble bath under the stars in your candlelit outdoor bathtub, take a swim in your private plunge pool, or just relax and watch some Netflix on the giant movie screen inside your room. Experiencing the lifestyle of the rich and famous has its perks.
The Details:
A room-only stay at Belle Mont Farm starts at $202 USD per night during the off-season and $599 USD per night during peak season. Most cottages have private plunge pools and there are two, three and four bedroom villas that can accommodate larger groups. The Signature experience that includes all meals, airport ground transportation, YU Lounge, unlimited golf and a spa credit will cost $2350 USD per night during peak season. Or you can book room only and pay extra for the Yu Lounge.
If you want to experience Belle Mont Farm, but can't afford the price tag of an overnight stay, consider booking a tee time at Irie Fields Golf Course or a dinner at one of the onsite restaurants while you are staying on St. Kitts.
For more information on St. Kitts, check out the official tourism website.
More Luxury Resort Reviews: Read our post about the Top Things to do at Atlantis Resort – Paradise Island, Bahamas.