With schools closed across the country and parents and children at home, getting out to visit a zoo or another wildlife attraction simply isn't possible. Fortunately we live in an age where a wealth of information is available online. In this case, "If Mohammed cannot go to the mountain, the mountain must go to Mohammed." Here are some great virtual tours of zoos, wildlife and other animal attractions for Canadians. Check out these webcams and make plans for an in-person visit later.
There are affiliate links in this post. If you make a qualifying purchase through one of these links, Wander Woman Travel Magazine may receive a small commission at no extra cost to you.
Related: Check out our post Jasper Wildlife – Amazing Images and Tips.
Calgary Zoo Panda Cam
The Calgary Zoo's PandaCam presented by Hainan Airlines gives virtual tours of the panda enclosure. You can watch the two giant pandas – Er Shun and Da Mao – every day from 9 am to 6 pm. Three cameras, one outside and two inside, provide plenty of opportunities to observe the pandas in action. You can find answers to questions about the pandas on the zoo's FAQ blog post. Click this link to visit the page that takes you to all three cameras.
Vancouver Aquarium Virtual Tours
The Vancouver Aquarium has a number of wonderful live web cameras and you never know what you might see. I find the jelly cam and the spotted jelly cam mesmerizing. There's a penguin cam, a sea otter cam and an underwater otter cam. These virtual tours let you see what's happening at the aquarium without leaving home.
More Virtual Tours: Check out our post, Let's go to Greece – Acropolis Virtual Tour and Recipes.
Ellis Bird Farm's Great Horned Owls
Since 2015, a pair of great horned owls have been nesting at Ellis Bird Farm near Lacombe, Alberta. Visit this webpage to view the owlcam and watch the owls on their nest. You can also see a 54-page scrapbook of the owls' adventures at Ellis Bird Farm. As of March 7, 2020 there are three eggs in the nest! Virtual tours of an owls' nest is just one of many wonderful things to enjoy at Ellis Bird Farm. Visitors during the summer months can stroll through beautiful naturescape gardens, see a variety of backyard birds, enjoy a slice of pie at the cafe and learn about the important research going on there.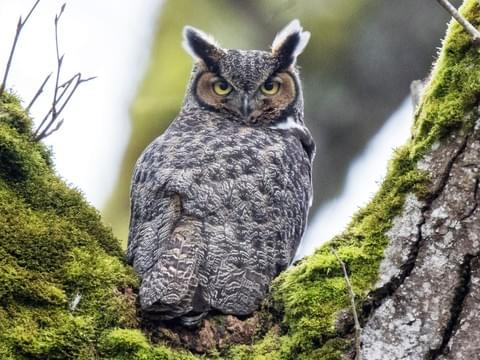 Parks Canada Wildlife Webcams
Parks Canada has motion-sensitive webcams installed in many of it's parks. You can get a virtual wildlife tour of polar bears in Manitoba, grizzly bears in the Yukon or whales and marine life in the waters of Quebec's Saguenay–St. Lawrence Marine Park. It's a way for people to get close to wildlife, without actually being physically close. These virtual tours are a win-win for humans and wildlife. Check out this website for links to more than a dozen videos or live webcams of Canadian wildlife.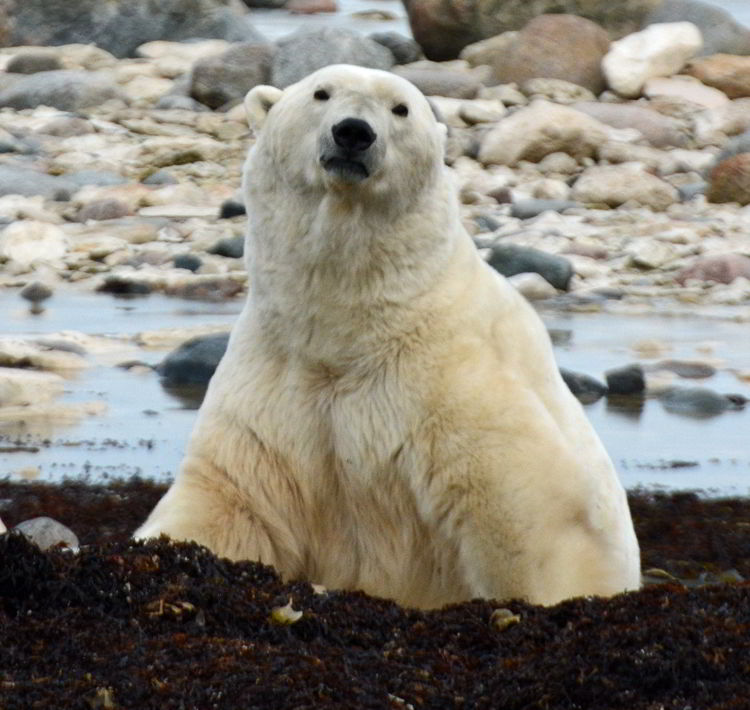 A Game if You Like Animals
Wildcraft Animal Sim is a game for people who like animals. Click the link or the picture below for more details.
Fort McKay First Nation Wildlife Cams
In January 2020 for the first time ever, the Fort McKay First Nation released some of the footage caught on the 36 motion sensor cameras set up on their property near Fort McMurray. The video clip includes incredible footage of a lynx crouching near a river and catching a duck in mid-air. There are also images of moose in a three-way rutting battle, caribou, elk and a wolf catching a fish. The cameras were set up for wildlife research. The group has been requesting protection for the lands around Moose Lake, because it provides important habitat for wildlife.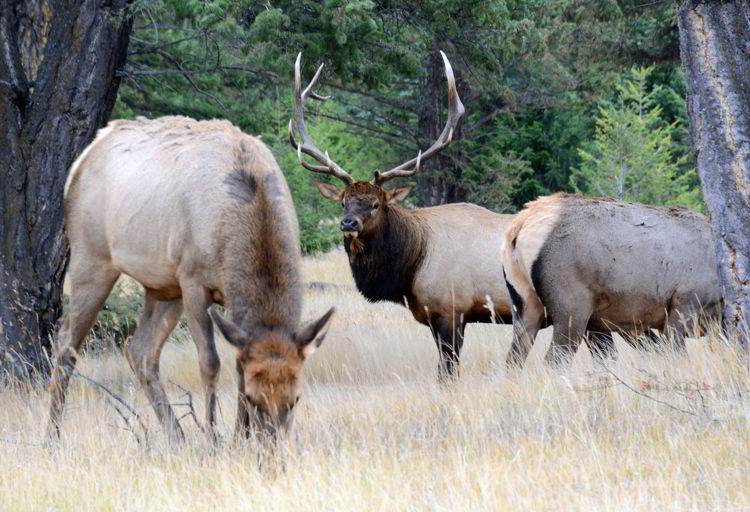 Experience a Live Safari in Your Living Room
WildEarth does daily live safaris in Africa. You go out with a guide and you see what you see. These virtual safari tours give you a taste of what you might see on an in-person safari in Africa. Check them out and then plan to do that bucket-list African safari at a later time.
EXPLORE Oceans – Live Nature Cameras
Check out the live camera below to see orcas in British Columbia's Johnstone Strait take part in the unique behavior called "beach rubbing." Learn more about orcas and access free nature lesson plans on the EXPLORE website. EXPLORE has one of the largest live nature cam networks on the planet.
Nature is Alive and Well
Staying at home can be a challenge, but when you can't get out to visit nature it's nice to know that nature can come to you. There are many more live nature cams and virtual tours out there and with less people traveling there is less pollution and less disturbance for wildlife.
Related: Check out our post Top Ten Galapagos Islands Animals.