Two years and two wildfires later and Waterton, the smallest of the Canadian Rocky Mountain National Parks is still so beautiful it makes your heart ache. This tiny park in the southwest corner of Alberta has been through the ringer in the past two years, but the park and the people have survived and are gearing up to welcome visitors this summer. Yes, there are some trail and road closures, but there are still plenty of things to do in Waterton this season. Here's a little update on what to expect when you visit Waterton.
There are affiliate links in this post. If you make a qualifying purchase through one of these links, Wander Woman Travel Magazine may receive a small commission at no extra cost to you.
Related: Looking for more beautiful destinations in the Canadian Rockies? Check out our post about Grassi Lakes.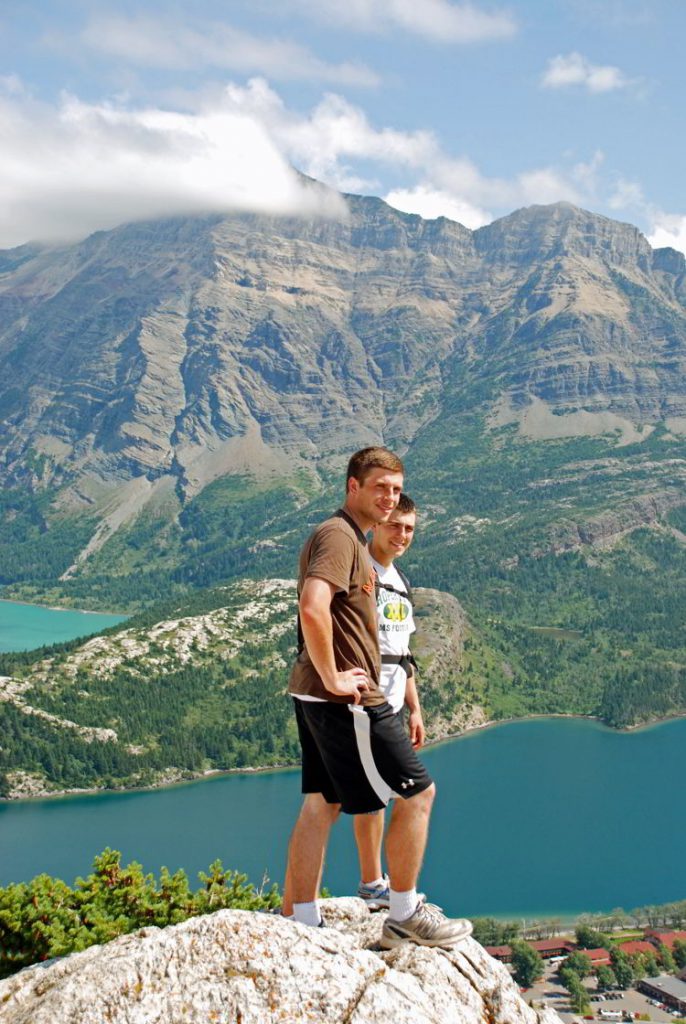 Bear's Hump will be Back!
For many visitors, hiking Bear's Hump is at the top of the list of things to do in Waterton. If all goes according to plan the beloved trail will reopen this season sometime between June and September. Construction crews are currently rebuilding the Bear's Hump trail after it was destroyed by the Kenow Wildfire in 2017. It's a short, steep hike to the top, but the view is one of the best in the Canadian Rockies.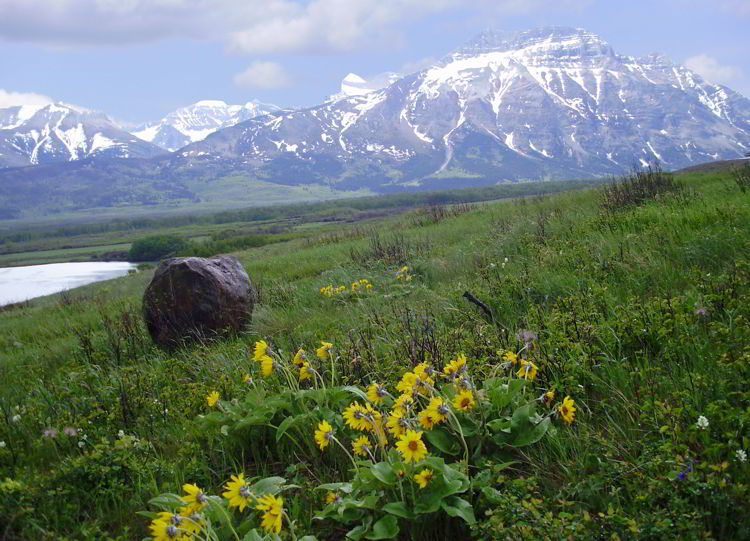 Waterton Wildflower Festival
Waterton is the self-proclaimed wildflower capital of Canada with good reason. The park is home to more than 1,000 vascular plant species including half of all wildflower species found in Alberta. Of those, 175 species are listed as rare in Alberta and 20 are only found in Waterton. June is wildflower prime time in the park and if you're looking for truly unique and interesting things to do in Waterton, check out the classes and programs offered at the Waterton Wildlife Festival June 13-18.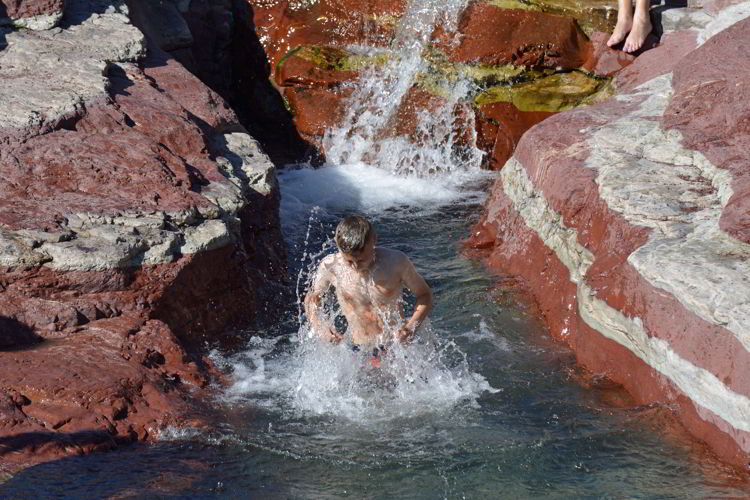 The Road to Red Rock Canyon
Exploring Red Rock Canyon has always been one of the iconic things to do in Waterton, but last year the canyon was completely closed to visitors. Construction crews are currently working on road improvements and the plan is to open the road completely later this summer. At the moment, it is open as far as Copper Mine Creek for hikers and cyclists. This provides a unique opportunity to cycle the road with no motor vehicles on it. You can rent a bicycle from Pat's Waterton in the townsite. It will take a couple of hours return to do this cycle trip.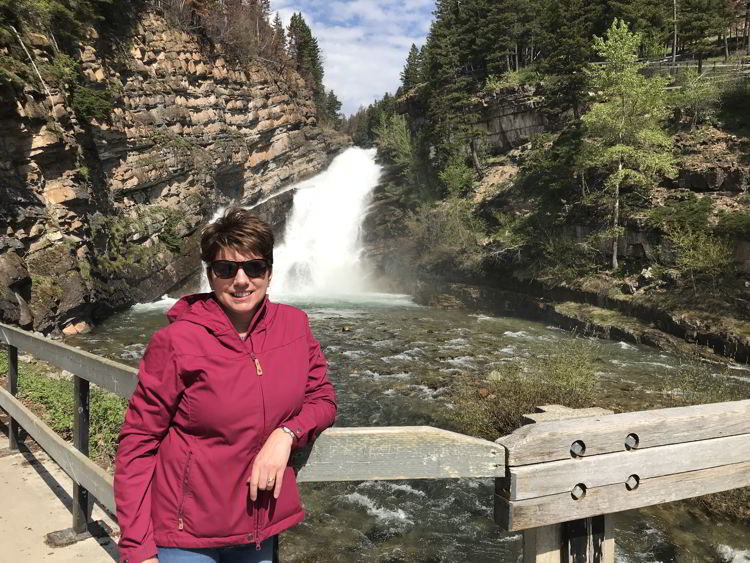 Akamina Parkway
The Akamina Parkway is closed to all motor vehicle traffic this season as construction crews work on repairs and improvements following the wildfires. Bicycles can still access the road and an e-bike rental makes the steep ascent much easier.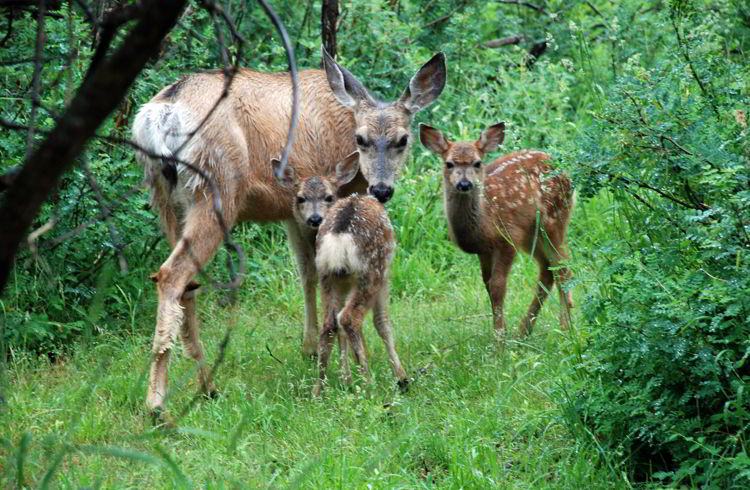 Cameron Lake
Visiting Cameron Lake is a traditional highlight of a trip to Waterton. With the Akamina Parkway closed, it's almost impossible to visit the lake in 2019. Almost. If Cameron Lake is on your must-do list of things to do in Waterton, you can still get there on foot or by renting an e-bike. Construction crews are working to restore the Carthew-Alderson trail and it is expected to re-open sometime this summer. The hike will be 15-km one-way and a campsite is expected to be available at the midway point. You'll pass through a lot of burned terrain, but it will be a chance to see the area before most other visitors do.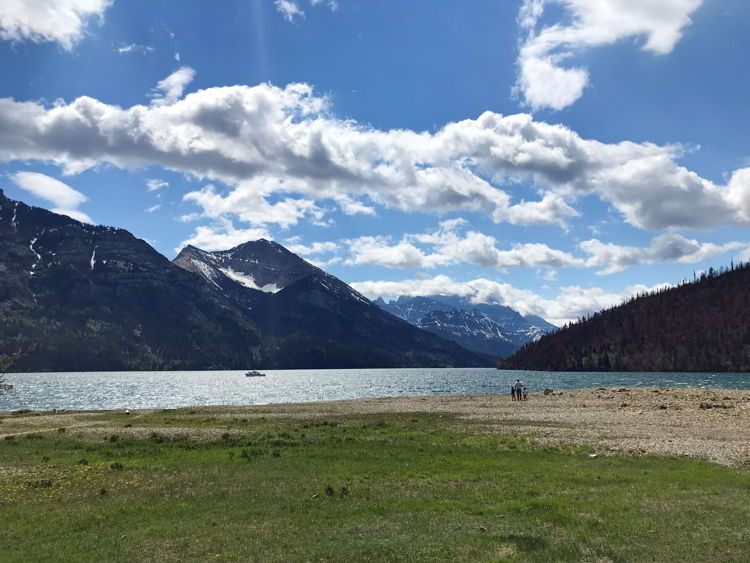 Crypt Lake Hike
The iconic Waterton Crypt Lake hike was untouched by either of the recent fires. This trail was ranked one of the "World's 20 Most Thrilling Trails" (National Geographic, 2014 and 2017). It involves a 15-minute boat ride to the trailhead and an intense 9-km one-way hike. You'll pass 4 waterfalls, climb a steel ladder, pass through an 18-metre tunnel and maneuver around a cliff while hanging onto a steel cable. The reward – a fantastic view of beautiful Crypt Lake. Note: You should bring bear spray when you're hiking in Waterton. Hiking poles are also valuable on steep hikes like Crypt Lake. The ones below are similar to the ones I use. They are inexpensive, lightweight and durable.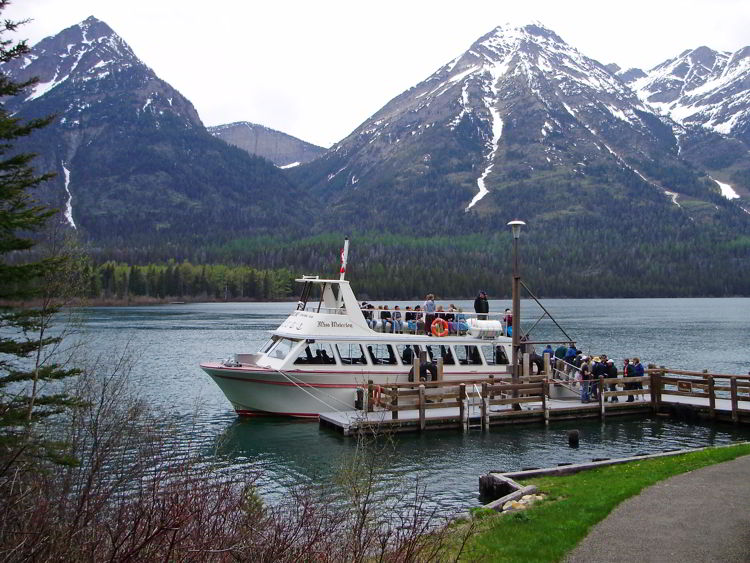 Waterton Cruise
Taking a cruise with Waterton Shoreline Cruise Co. across Upper Waterton Lake to the international border at Goat Haunt, Montana is one of the most unique things to do in Waterton. The cruise gives wonderful views of the lake, but the boat is not stopping at Goat Haunt this season due to under-staffing at the border crossing. If you want to hike the trails inside Glacier National Park, you will have to hike to Goat Haunt, tent overnight and hike the trails the next day. Be sure to register online when you are crossing the US boarder.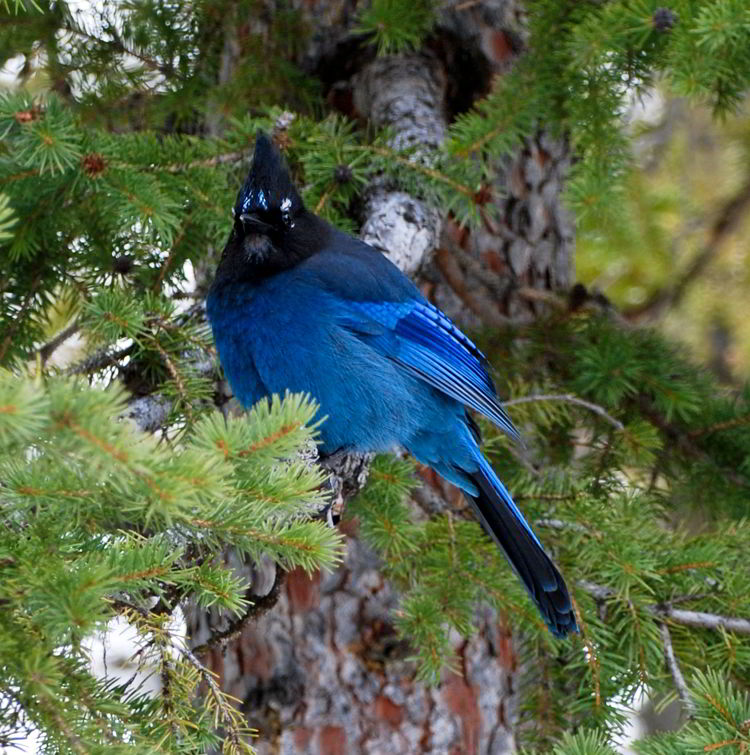 Stargazing
Waterton Lakes National Park and its sister park, Glacier National Park in the United States are now recognized by the International Dark-Sky Association (IDA) as a provisional International Dark Sky Park. Parks Canada has created a list of the top stargazing sites in the park. Dark Sky Guides offers guided stargazing tours – one of the newest things to do in Waterton.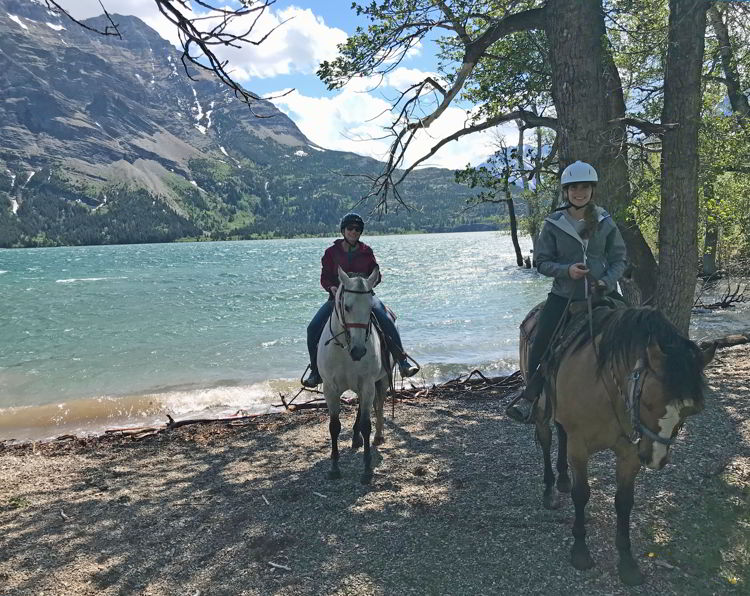 Horseback Riding
In September 2017, the Kenow wildfire destroyed the barns and facilities at Alpine Stables, a family-run business that has been part of Waterton for 50 years. Fortunately none of the horses or people were injured. The Watson family is rebuilding in 2019, but they are still offering daily guided interpretive trail rides – one of the truly adventurous things to do in Waterton. Visit their website to book your riding adventure.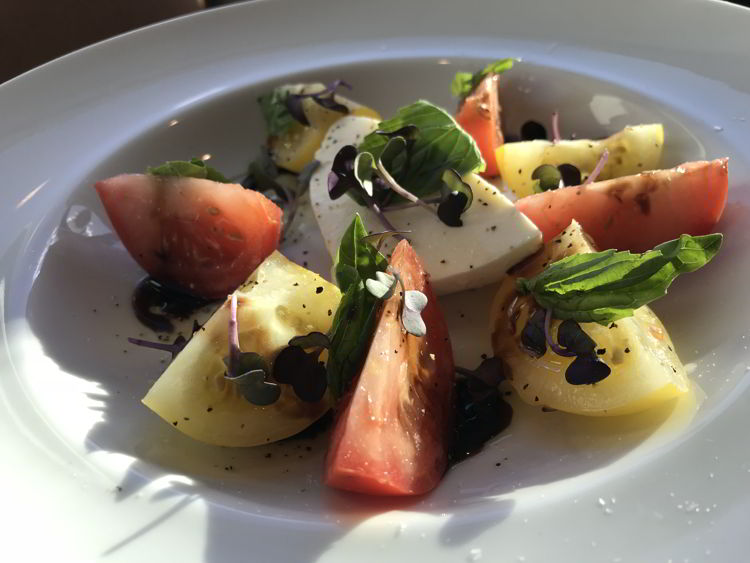 Where to Eat in Waterton
In 2018, a new Italian restaurant opened in the Waterton Glacier Suites hotel. Red Rock Trattoria is in a small space, but the food was fantastic when we visited. It's currently ranked the number one restaurant on TripAdvisor. To satisfy your gourmet hot dog craving, visit Weiners of Waterton – it's not your average hot dog place. For a great steak with a wonderful view, try the Lakeside Chophouse. And for a taste of British culture, you can't beat the experience of high tea in the grand lobby of the Prince of Wales Hotel.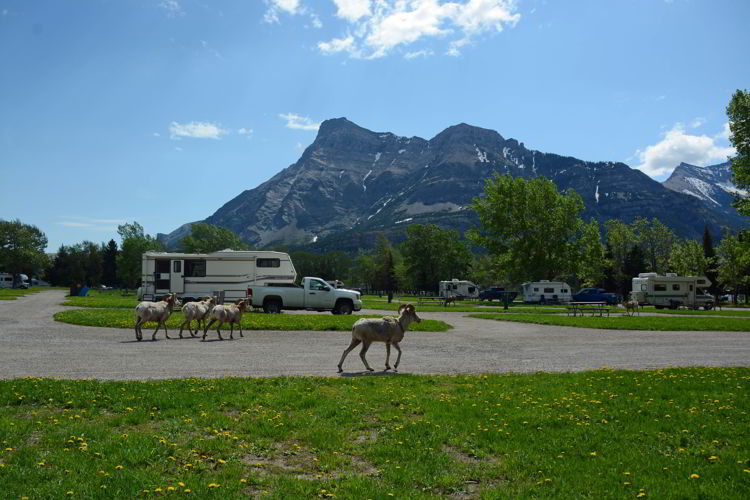 Where to Stay in Waterton
Some of the campgrounds inside the park were damaged by the wildfires, but the Townsite Campground is open this season. It has lake views, flush toilets, showers, unserviced and serviced sites and free Wi-Fi. There are also several great hotels. The Prince of Wales Hotel is the Grand Dame hotel, perched on a hill with the best view in the park. In the townsite, Waterton Glacier Suites is a personal favourite, because it has fireplaces, mini-fridges, microwaves and rooms that can accommodate families.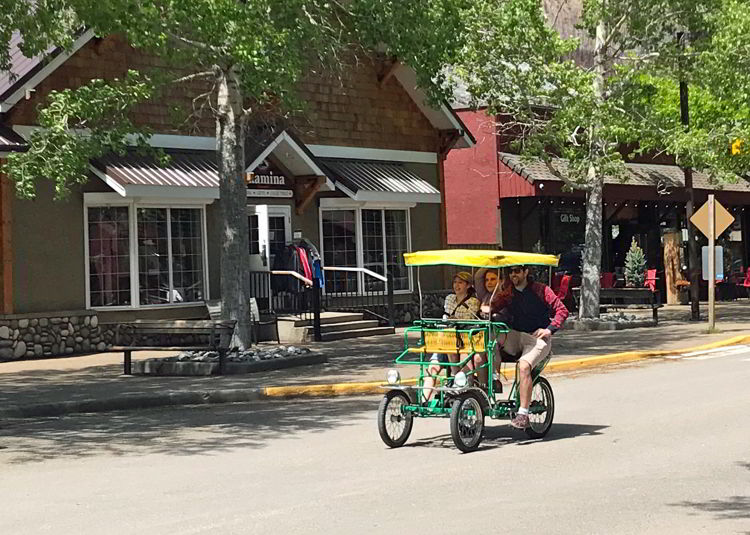 More Info
For more information on what's open this season, visit the Parks Canada website.