If you've come to Red Deer for a conference, a tournament or a winter getaway, you'll be pleased to know there are many great ways to have fun. There are lots of unique ways to get outdoors and enjoy winter. And when you're tired of playing outside, there are wonderful indoor attractions to enjoy. Here's a little roundup of some of the best things to do in Red Deer in winter.
There are affiliate links in this post. If you make a qualifying purchase through one of these links, Wander Woman Travel Magazine may receive a small commission at no extra cost to you.
Useful Winter Gear: If you're planning a winter trail walk on Red Deer's incredible trail system, microspikes for hiking can be helpful. Check out our gear review. These are our new favorite ice cleats. A good pair will last you for years of winter fun.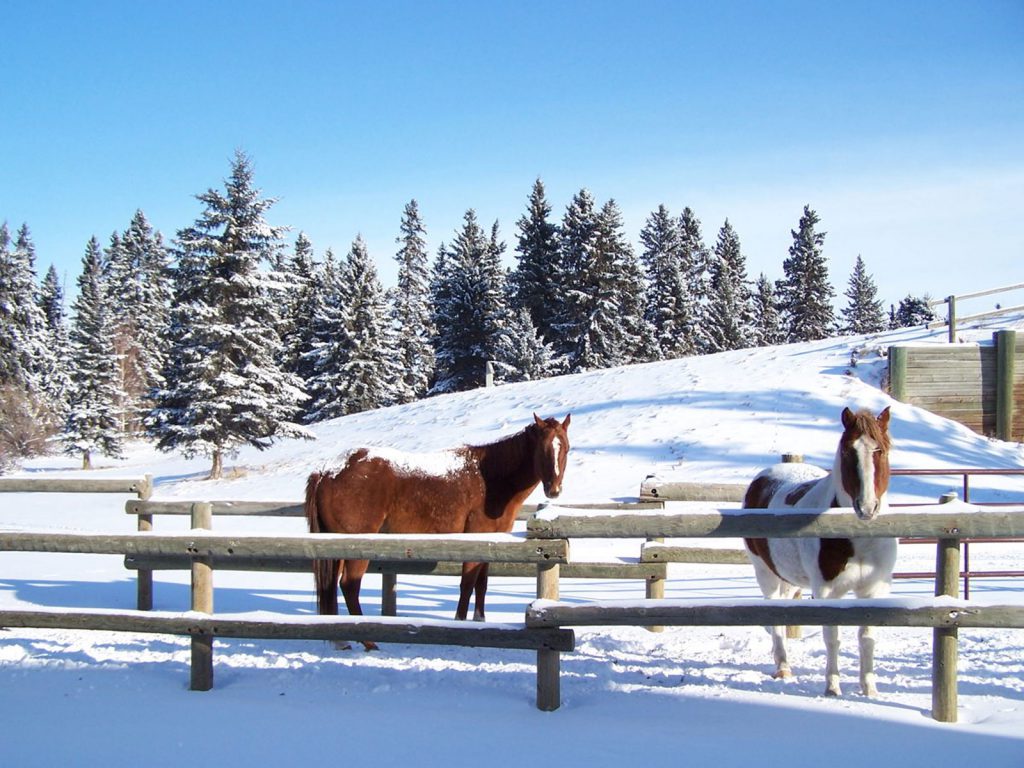 Outdoor Things to do in Red Deer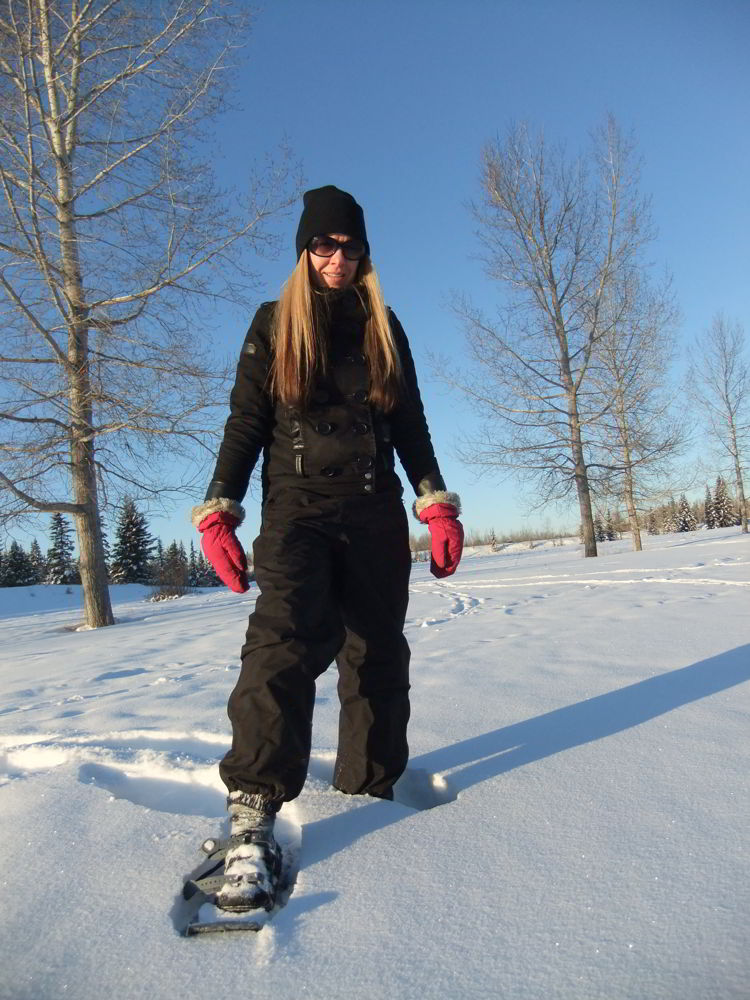 Snowshoeing
Snowshoeing is one of the best things to do in Red Deer in winter. It's a great way to exercise and enjoy the beauty of nature. You can rent some snowshoes for a nominal fee at Kerry Wood Nature Centre and go explore the Gaetz Lakes Sanctuary. The centre runs guided interpretive tours where naturalists can show you animal tracks and other features or you can explore on your own. There are five km of trails and a bird blind in Alberta's oldest federal migratory bird sanctuary. If you're lucky you might see an owl or a moose in winter. The trails near Heritage Ranch are also a great spot for snowshoeing. If you want an expert guided experience, join Pursuit Adventures on one of their guided snowshoe treks in the city. Their tours include hot chocolate and homemade treats.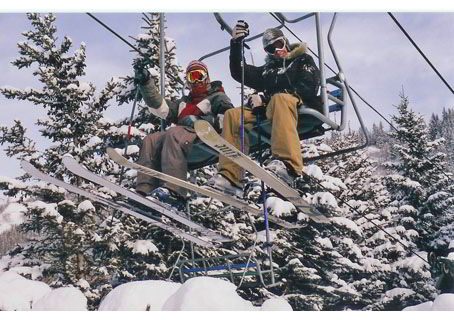 Downhill Skiing
Canyon Ski Resort is the largest non-mountain downhill ski resort in Alberta and the host site of the alpine events of the 2019 Canada Winter Games. Just eight minutes east of the city, the resort has 28.6 hectares of skiable terrain with 20 runs, six lifts, lights for night skiing three days a week, a large ski school, equipment rentals, a cafeteria and a day lodge. A 164-metre vertical drop with terrain for novice, intermediate and advanced skiers makes downhill skiing one of the best things to do in Red Deer in winter.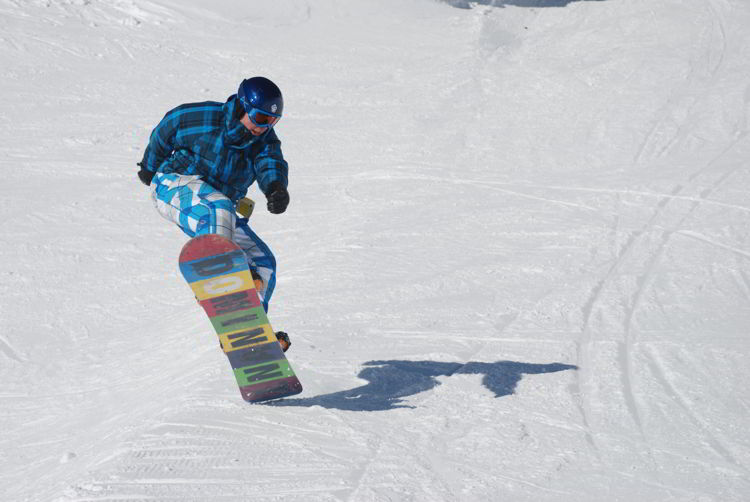 Snow Tubing
If you've ever tried tobogganing, you know that carrying your sled back up the hill is the hardest part. At Canyon Ski Resort's snow tube park, riding your tube back up the hill is part of the fun. It's a lazy sledder's dream and fun for all ages. Canyon even offers a date night special Tube and Dine that includes night tubing for two and dinner and that makes snow tubing a great thing to do for date night in Red Deer.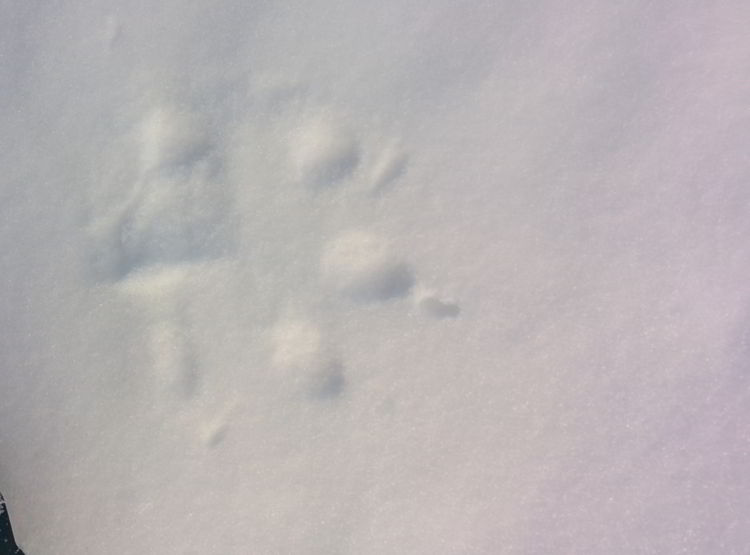 Go for a Walk or a Run
Going for a walk or a run is one of the things locals like to do in Red Deer. More than 100 km of walking trails connect dozens of green spaces and parks in the city. There are playgrounds, skating ponds, outdoor gyms and attractions to explore along the trails. There's even a mountain bike park and a skate park. Checkout the trail map and go exploring.
Cross-country Skiing
Cross-country skiing is one of the most popular things for locals to do in Red Deer. There are more than 30 km of groomed cross country ski trails inside the city. You'll find most of the city's ski trails in the Heritage Ranch/Great Chief Park area and the Riverbend Golf and Recreation Area, which is the best cross country ski venue in Central Alberta. Red Deer's Nordic ski community hosts events throughout the year.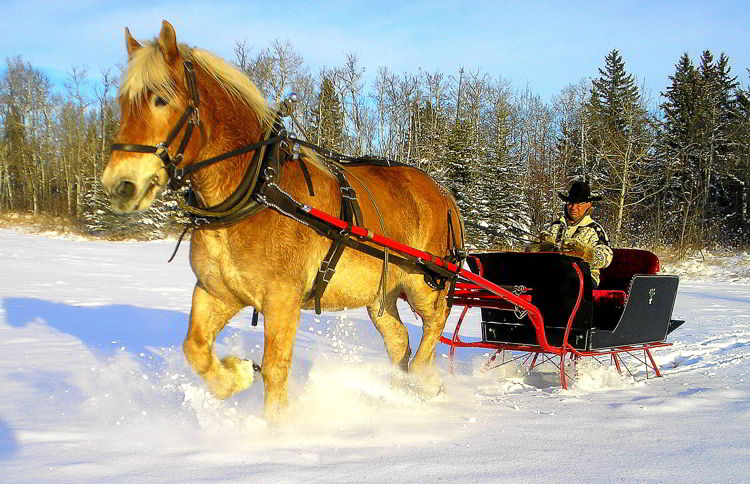 Sleigh Rides
There's something incredibly romantic about a horse drawn sleigh ride. It's made even more spectacular after dark at Heritage Ranch where the sleigh takes guests through a landscape featuring more than 40,000 shimmering lights. Hot chocolate and warm blankets complete the experience or you can purchase a date night package that includes dinner. Younger visitors can enjoy a daytime horse drawn hay ride.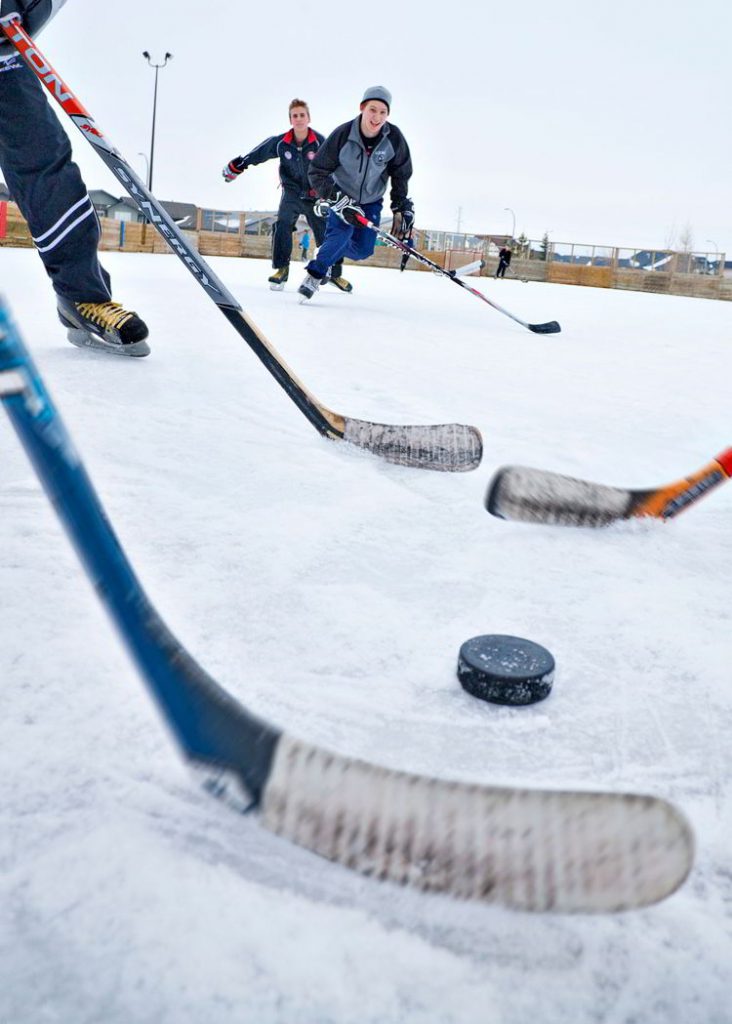 Skating
Pond hockey is about as Canadian as it gets. Bower Ponds is one of the most popular skating areas and a great spot for a little game of shinny. With onsite skate rentals, skate sharpening, a concession and a toboggan hill, a visit to Bower Ponds on is one of the most popular things to do in Red Deer on a balmy winter day. If you want a more serious game of hockey, check out the other 73 skating rinks in the city.
Indoor Things to do in Red Deer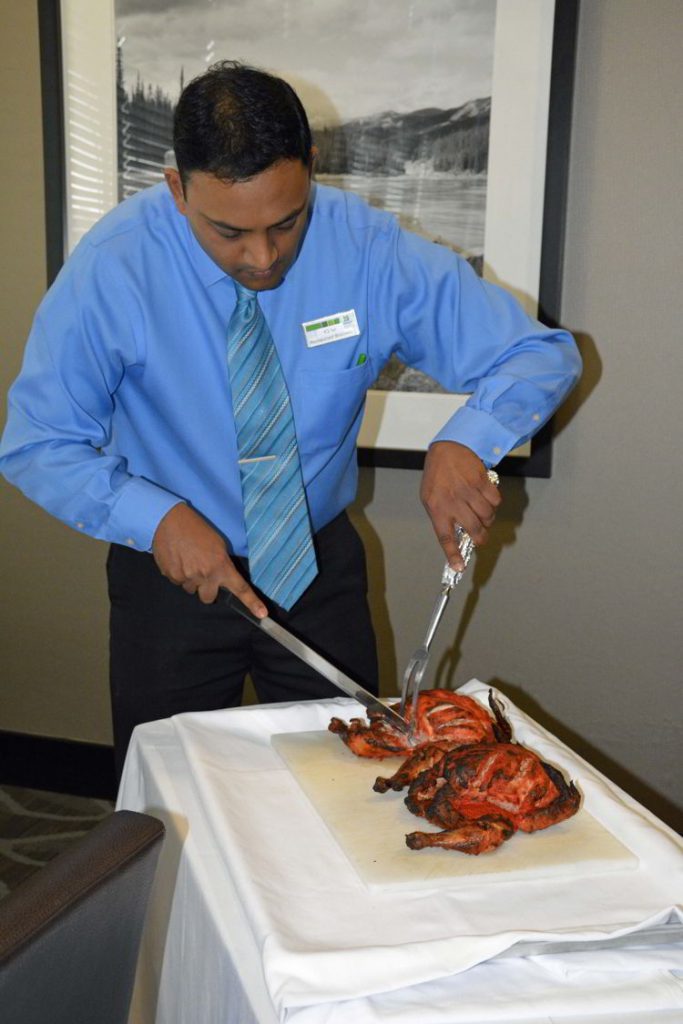 Museums, Galleries and Facilities
Exploring museums and galleries is one of the best things to do in Red Deer. The Red Deer Museum + Art Gallery,or The MAG as it is known to locals, has rotating exhibits and interesting displays. You can learn about the history of this region, see some incredible art or make art of your own with one of their day programs. The Alberta Sports Hall of Fame and Museum has fun interactive sports games to enjoy, displays about Alberta's famous athletes and more. You'll find hands-on-natural history interpretation, interactive exhibits, and unique books and gifts at the Kerry Wood Nature Centre.There are two nature playgrounds and a huge nature sanctuary to explore behind the centre. The Collicutt Centre is a multi-use facility with an indoor swimming pool and wave pool, waterslides, workout facilities, indoor facilities for playing badminton or practicing your golf swing and more.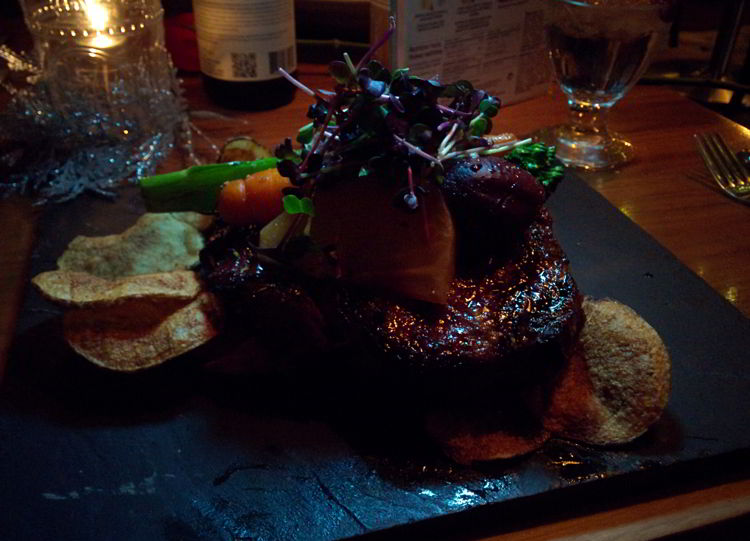 Food & Drink
There are great places to eat and drink in Red Deer and indulging is always a good thing to do. Check out Troubled Monk Brewery, the local craft brewery and distillery. To the Lost is a great place to go for a cocktail. If you like tea, there's no better place than Glenn's Restaurant where they sell and serve 200 varieties. For unique casual fare, check out the Queen's Diner, an authentic 1950's diner with a great breakfast menu and delicious burgers. For a nice evening out, go to Boulevard Restaurant at the Holiday Inn. Chef Emmanuel has created a unique menu with tastes from near and far.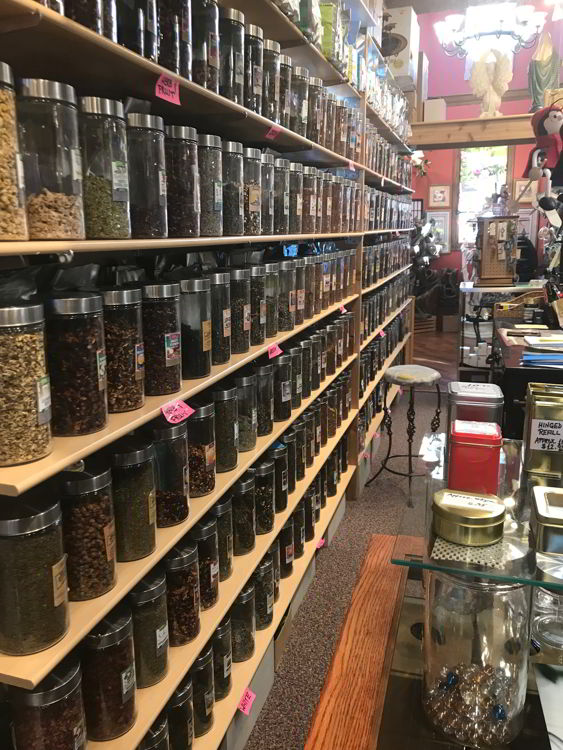 More Great Things to do in Red Deer
If you know about other great things to do in Red Deer, please comment below. We'd love our readers to hear about it. Thanks!