There's a new sightseeing adventure in Jasper National Park. Sundog Tours is offering sightseeing tours in a fully refurbished 1939 Jammer Bus. You can rent the entire bus for a private tour or enjoy a group sightseeing tour. We were the first media to try out the new tour and we had a blast. It's one of the most unique Jasper tours out there.
There are affiliate links in this post. If you make a qualifying purchase through one of these links, Wander Woman Travel Magazine may receive a small commission at no extra cost to you. Thanks for your support!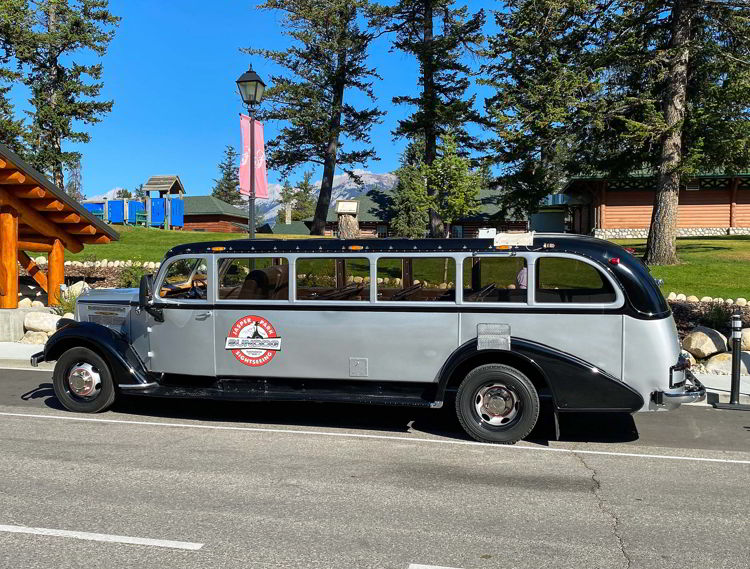 Why is it Called a Jammer Bus?
The White Motor Company/Bender Body Company Model 706 buses were used to transport guests at several national parks in the United States. The buses were painted different colors depending on which park they were used in. Buses in Montana's Glacier National Park were red, for example. The bus drivers came to be known as jammers because of the sound the gears made when the driver shifted gears to go up steep roads. The jamming sound came from the unsynchronized transmission and double clutching was required to shift gears in early models. Eventually, the buses themselves became known as jammer buses.
Check Out Our Video About Jasper Jammer Tours
Where Did SunDog Get Their Jammer Bus?
The bus that SunDog Tours owns began offering tours in Yellowstone National Park in 1939. After the U.S. National Parks Service took the bus out of service, it passed through several other hands before it was eventually purchased by SunDog Tours in 2019. It took about a year to completely refurbish the vehicle to its former glory. The bus seats 17 and has a retractable roof that can be rolled back for Jasper tours on sunny days.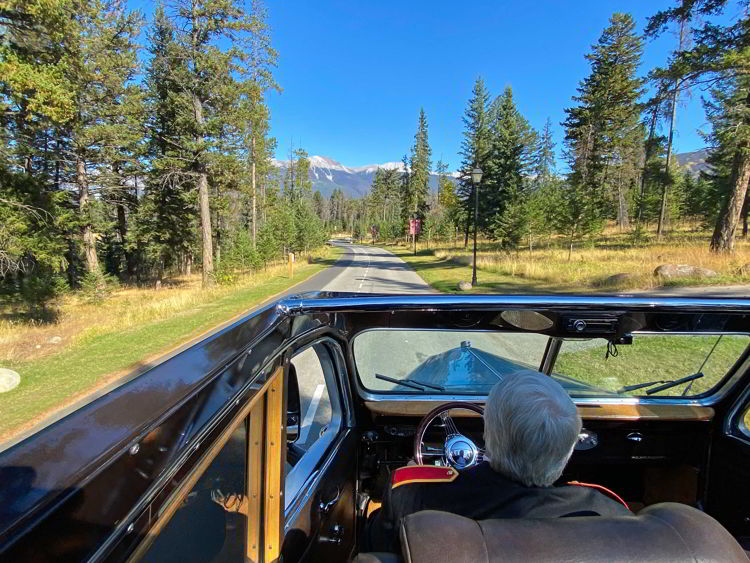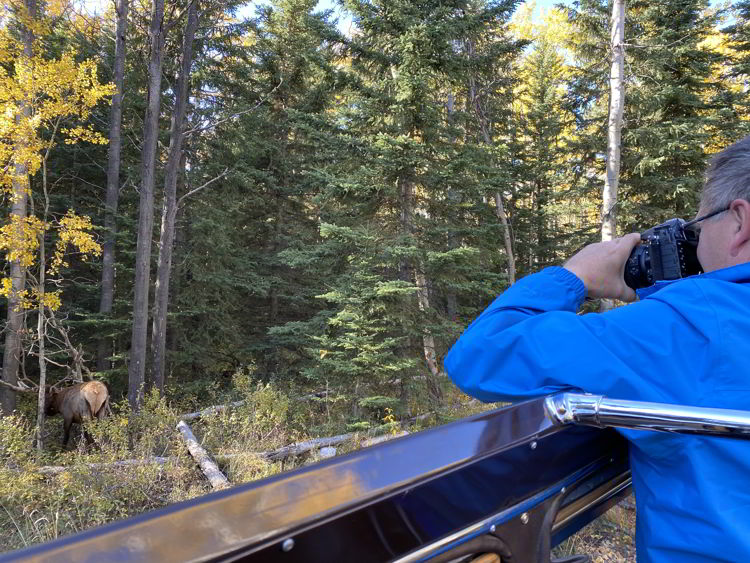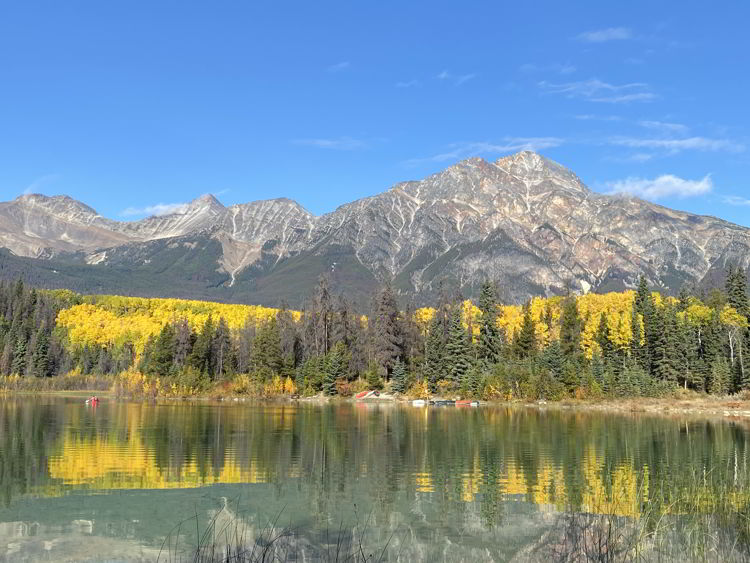 A Word About Seatbelts and Classic Cars
Vehicles manufactured in 1939 did not have seatbelts – not even tour buses. The restored jammer bus does not have seatbelts. The highway traffic act does not require owners to install seatbelts in a vehicle that was not originally manufactured with seatbelts.
Related: Read our post about the best hikes in Jasper National Park.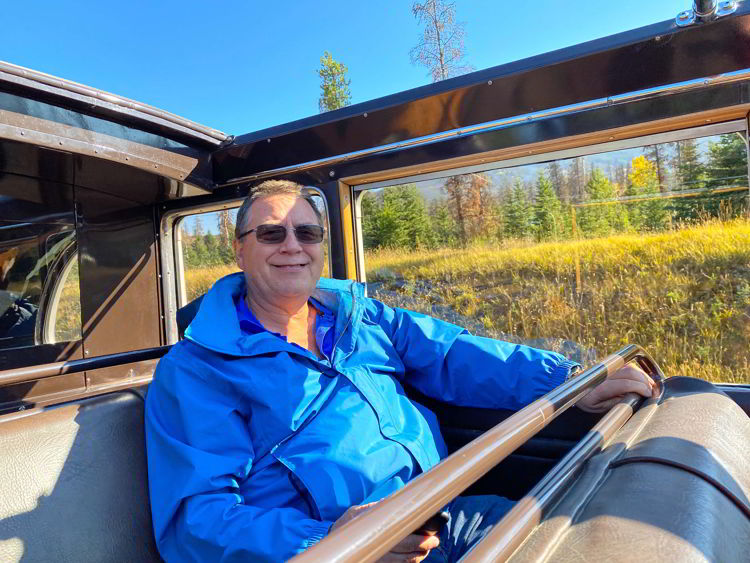 Jasper Tours That can be Done in the Jammer Bus
You can book the antique jammer bus and do a private tour, which would be particularly nice for a wedding, an engagement, a family reunion or another important occasion. It's also just a nice splurge – if you want to do something really unique and romantic. We did a private tour with a picnic lunch and we loved it. SunDog also offers several different kinds of group sightseeing tours in Jasper. Check out our video to see what a jammer tour is like.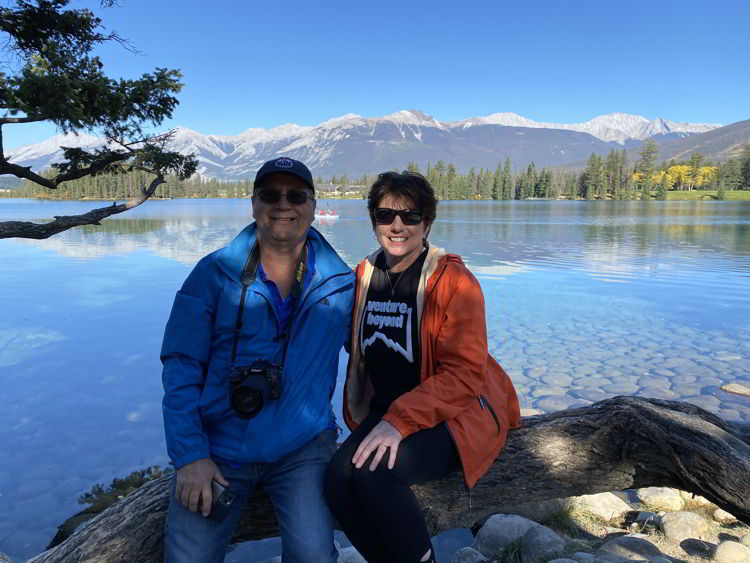 Using a Gimbal for Making Videos on a Smartphone
I have started taking more videos on my phone and I'm seriously thinking about purchasing a gimbal. A gimbal could be really helpful in stabilizing the video and creating a smoother end product. If you have tried using one with your phone, I'd love to hear from you. Just comment below.
Where to Eat in Jasper: Check out our post, Jasper Brunch – The Best Food and Coffee Restaurants.