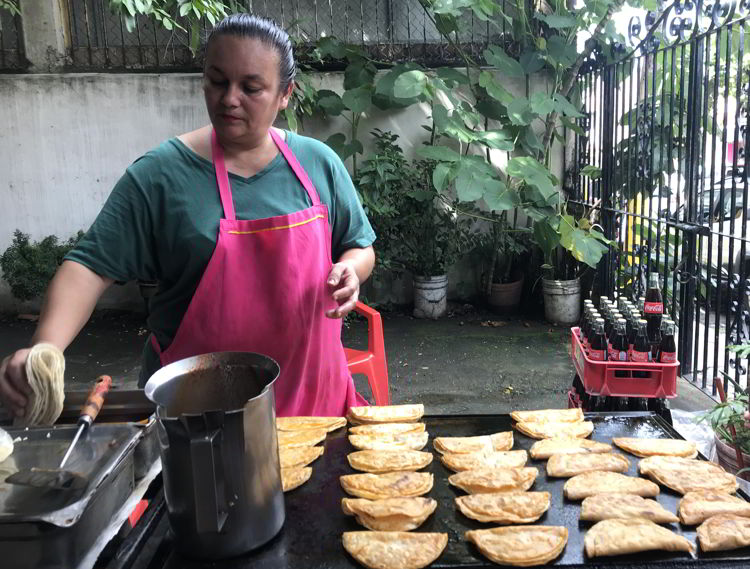 You won't find the best tacos in Puerto Vallarta if you stay on your all-inclusive resort. You have to go where the locals are. The trouble is, I've always been a little nervous about trying street food. You have to be careful to make sure the proprietors use good food handling techniques to insure you don't get food poisoning. I've done the taco tour with Vallarta Food Tours on two separate trips to Puerto Vallarta and knowledgeable guides showed me some amazing taco stands and restaurants. They also taught me how to get out of my comfort zone and explore new dining spots on my own. Between the two tours I've done, their recommendations and my own explorations, here are some of my picks for the best tacos in Puerto Vallarta.
There are affiliate links in this post. If you make a qualifying purchase through one of these links, Wander Woman Travel Magazine may receive a small commission at no extra cost to you.
How to Find the Best Tacos in Puerto Vallarta
"The best taco stands aren't typically in the tourist sites," advised our guide, Alex. "You'll find them where the local people are." Even though taco stands are regulated by the government, he said you should always look carefully before you buy. Make sure that the person who handles the money and the dirty dishes is not also handling the food. Taco stands should use disposable plates or reusable plates covered in clean plastic bags. The number of customers is also a sign of the food quality. Locals know where the best taco stands are and food never sits around at a busy taco stand.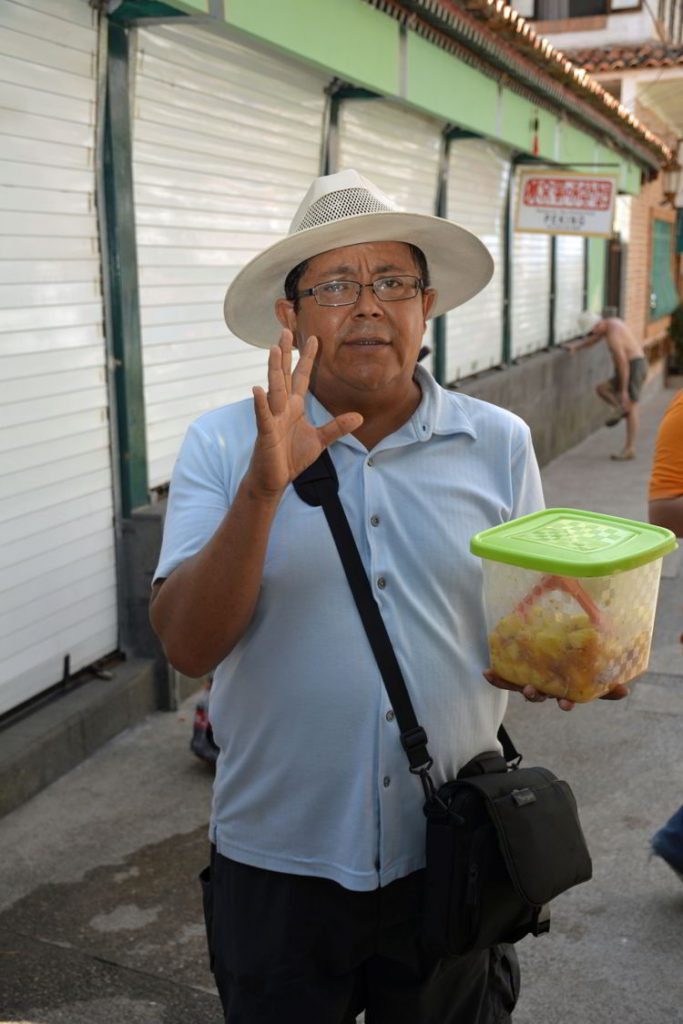 Tacos Robles
This family-run taco stand has been in business for more than 45 years. It's only open in the mornings, because they serve a special type of breakfast taco or stew. Birria is a spicy stew made from goat, beef or chicken and served with corn tortillas, onion and lime as a breakfast dish and hangover remedy. It is such an important cultural dish in Mexico's Jalisco state that there are annual competitions held in the capital city of Guadalajara to determine who makes the best birria in the state. The Robles family have won the competition several times, because they serve what might be the best tacos in Puerto Vallarta. You can purchase birria tacos or enjoy it as a stew served in a bowl.
Related: If you really want to experience the culture of Puerto Vallarta, consider visiting during the Day of the Dead Festival.
Birria Ricky
Another spot to sample birria is a taco stand called Birria Ricky or Ricky Taco as our guide on the second food tour called it. Ricky's birria was delicious as well and made my list for the best tacos in Puerto Vallarta. His stand was busy and that's always a good sign. Check out the video below to watch Ricky at work and learn a bit more about birria from our guide.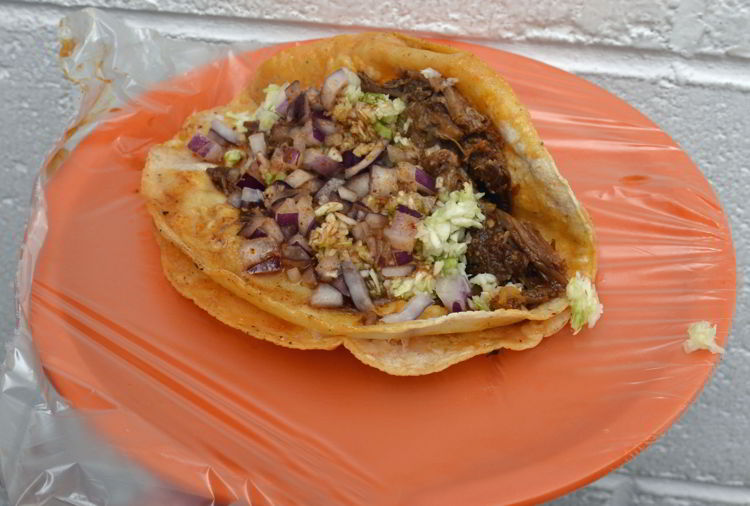 Taqueria El Cunado
Taqueria El Cunado is one of the most traditional taco stands in Puerto Vallarta. Located near the Old Town pier, the proprietor of this busy taco stand has been in business for 40 years. They prepare tacos made with kidney beans, beef steak and onions, and quickly assembles them to meet the demands of the crowd surrounding the stand. Many locals would pick this spot as having the best tacos in Puerto Vallarta. "The real magic starts with the salsas," explained Alex. "Salsa gives the taco flavor and there are many different kinds. The one that I am holding is like a bomb in your mouth. It is made with pineapple, red onions and habanero peppers and it is worth trying — if you can handle the heat."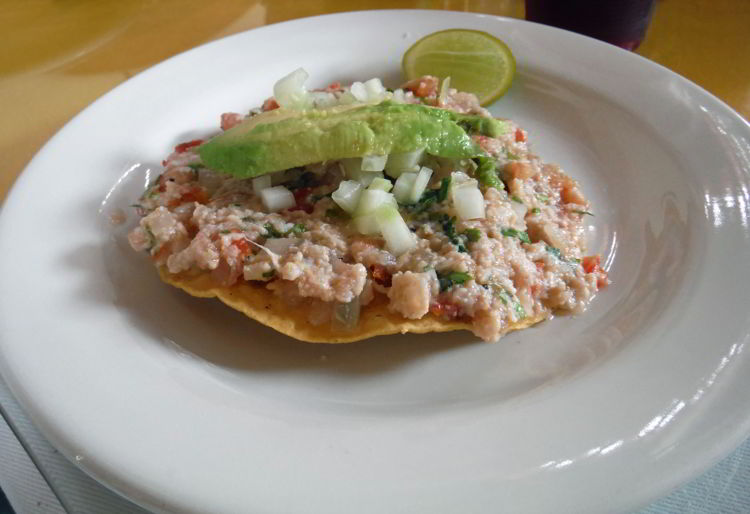 Cevicheria El Guero
This family-owned business began as a food stand and became so popular they moved to a sit-down restaurant space. For about $1 USD, you can buy a tostado piled high with fresh ceviche made from Dorado or mahi-mahi. Ceviche originates from Peru, but it has become a popular dish in modern day Mexico. It is prepared from fresh raw fish cured in lime juice and spiced with chili peppers, onion, salt and cilantro, so it is vital that the fish be absolutely fresh. We all agreed that the ceviche at El Guero was some of the best we had ever tasted. They also sell some of the best fish tacos in Puerto Vallarta. My lips were burning as I walked away and I understood what our guide Alex had meant when he said the house salsa "develops."
More Amazing Fun in Nearby Riviera Nayarit: Read our post Bird Watching in San Blas, Nayarit.
Tacos de Birria Chanfay
Birria is such an important dish in Jalisco State that there are many places to enjoy it in Puerto Vallarta. On my second food tour, we visited a wonderful taco stand called Tacos de Birria Chanfay. They give Tacos Robles a run for their money when it comes to having the best birria tacos in Puerto Vallarta. Even though they are a taco stand, they have set up tables and chairs in a lot behind the stand. I loved all the birria tacos I tasted and I'd highly recommend you try them when you visit Puerto Vallarta.
Mariscos El Colera
This restaurant is down a side street. It doesn't have much atmosphere, but people go there for the food. I enjoyed a ceviche tostado with some limonada here. Both were delicious and put this place on my list for best tacos in Puerto Vallarta.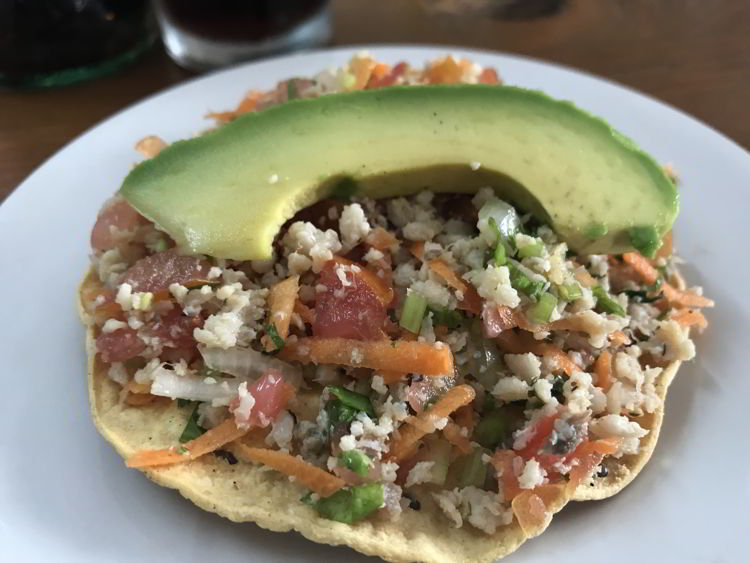 Marisma Fish Tacos
In business for more than 39 years, this place serves what many locals believe are the best fish tacos in Puerto Vallarta. I had some smoked marlin on a crispy tortilla and it was wonderful. The fish was fresh and lightly battered and served with homemade sauces & condiments. I liked the one with soya sauce, onions and jalapenos in it. There is a taco stand and a sit-down restaurant in another location – more evidence that this place deserves to be on the list for the best tacos in Puerto Vallarta.
Carnitas Lalo
Traditional carnitas are made by braising or simmering pork in lard for hours until it becomes very tender. The word "carnitas" means "little meats" and the dish originates from the Mexican state of Michoacán. We went to the Carnitas Lalo taco stand on my second food tour and enjoyed some carnitas served on corn tortillas with Mexican Coca Cola, which is made with cane sugar. As our guide said, "Carnitas without Coca Cola are not carnitas." Carnitas are probably not very healthy, but it's a traditional dish worth trying and for this reason, it made the list for the best tacos in Puerto Vallarta.
Top Pick for the Best Tacos in Puerto Vallarta
It's difficult to choose the best tacos in Puerto Vallarta, because everyone's taste is different. I recommend you test out the above spots or book a taco tour with Vallarta Food Tours and discover some spots on your own. I've done the tour twice and discovered new dining spots each time. They also include stops for desserts, snacks and beverages. They say that food is culture and you won't regret tasting the culture of Puerto Vallarta.
Make Great Tacos at Home
If you can't make it to Puerto Vallarta, make some great Mexican food at home. My new favorite Mexican cookbook is Nopalito: A Mexican Kitchen. The book has 100 recipes from the popular San Francisco restaurant and it was the winner of a 2018 James Beard Foundation Cookbook Award.
More Mexican Adventures: Read all about El Meco – How to Feel Like Indiana Jones in the Middle of a Major City.